Valga State and Court House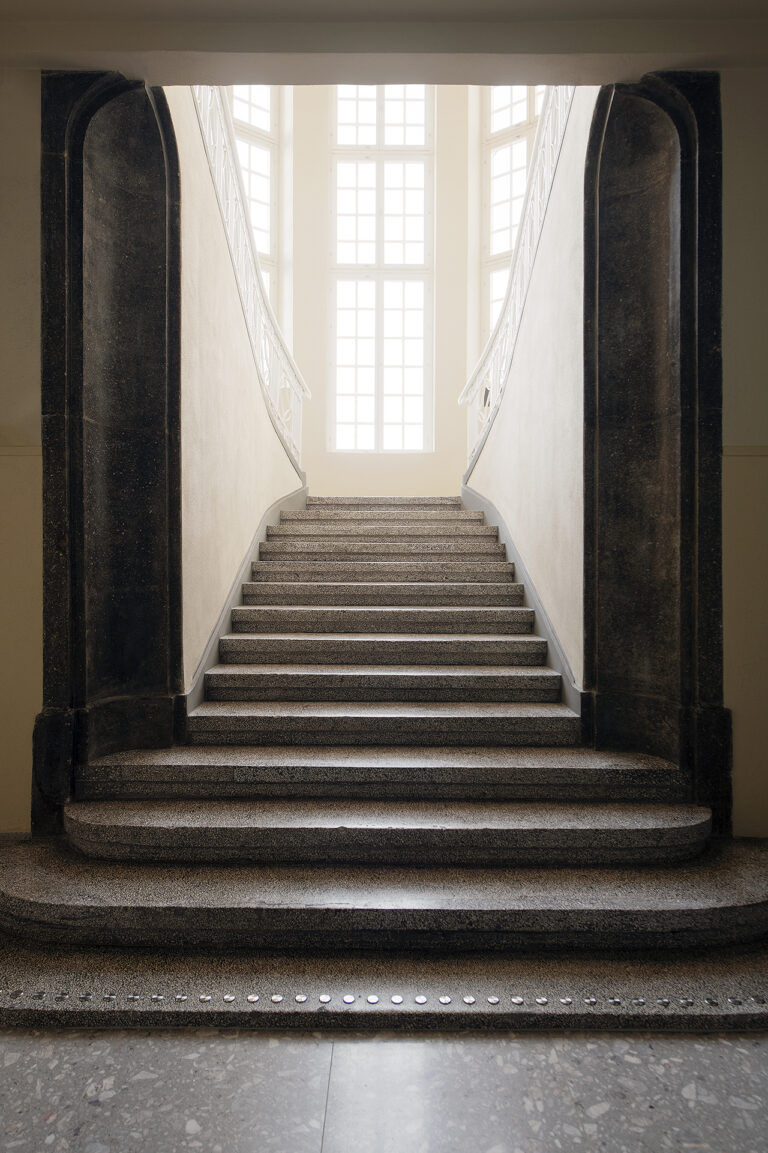 Interior and Architecture
Margit Argus, Katariina Teigar, Karina Krestinov-Priddle, Liis Tarbe, Laura Ojala, Margit Aule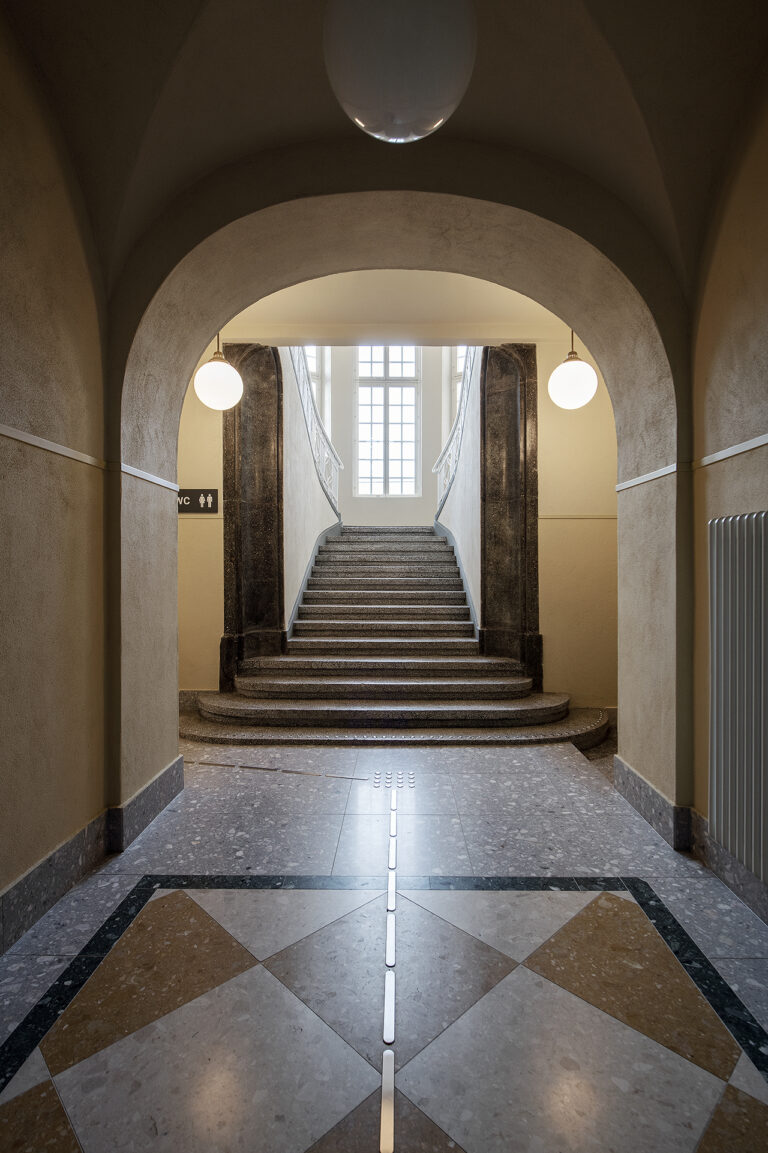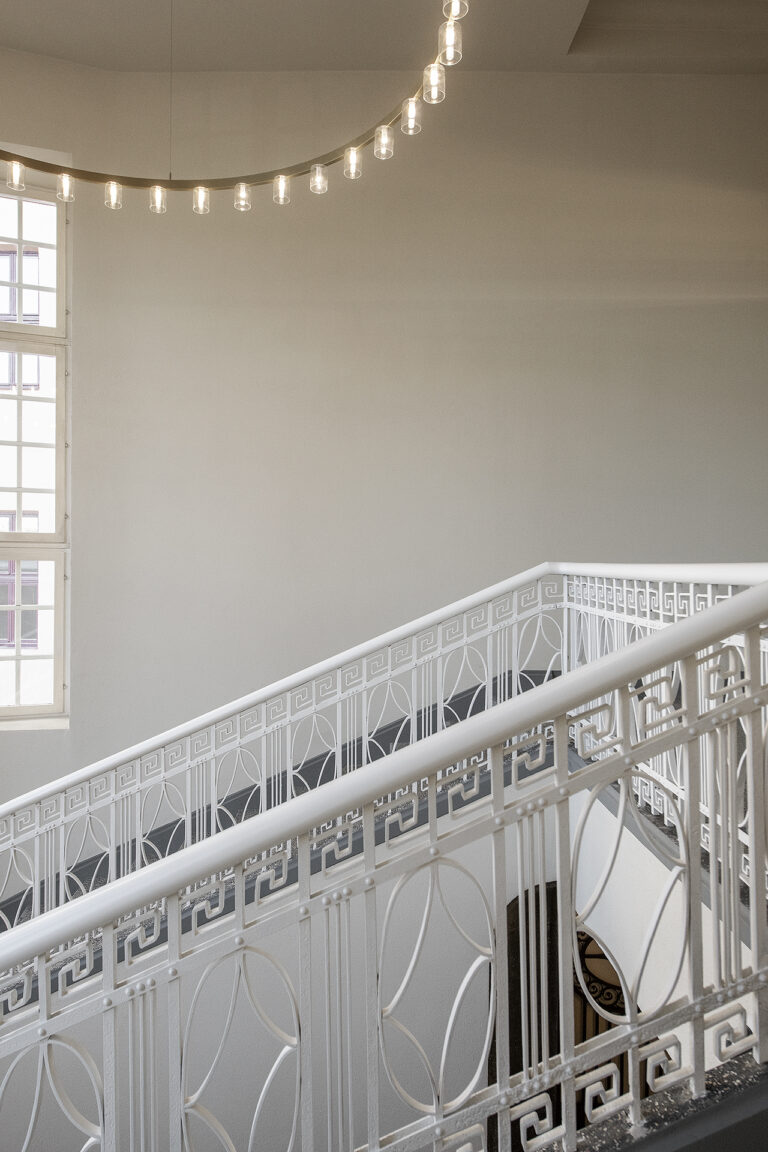 In the heart of Valga, a historical masterpiece is found, the Valga Courthouse & Government Building, brought into existence by architect Wilhelm Rössler and Herbert Johanson in 1917. This Jugendstil gem has undergone a meticulous reawakening, where the past and present are woven together in perfect union.
Every corner of this venerable structure tells a story, with each detail revealing an era long past. As time progressed, the call for modern functionality was answered, and a grand transformation was set in motion. With utmost care, an environment accessible to all was crafted, where the keynotes of inclusivity were sounded by two elevators.
Upon entry, the ground floor welcomes visitors with an embrace of historical opulence and contemporary comforts, preserving the spirit of the 1920s and 1930s. Ascending to the upper floors reveals a tapestry of government offices where echoes of the past coexist with the exigencies of today.
Preservation was the guiding star, leading to minimal changes made to the original walls while ventilation and heating solutions were crafted with a gentle touch. Communication systems were discreetly woven into the building's fabric, ensuring a seamless experience. In the basement, an underground retreat, adorned with a charming carpet, offers solace to all who venture.
This project was a symphony, a collaboration that recognized the wisdom of the past and the promise of the future. The Valga State and Court House now stands as a poetic testament to history and modernity, a timeless legacy for generations yet to come.