Treasury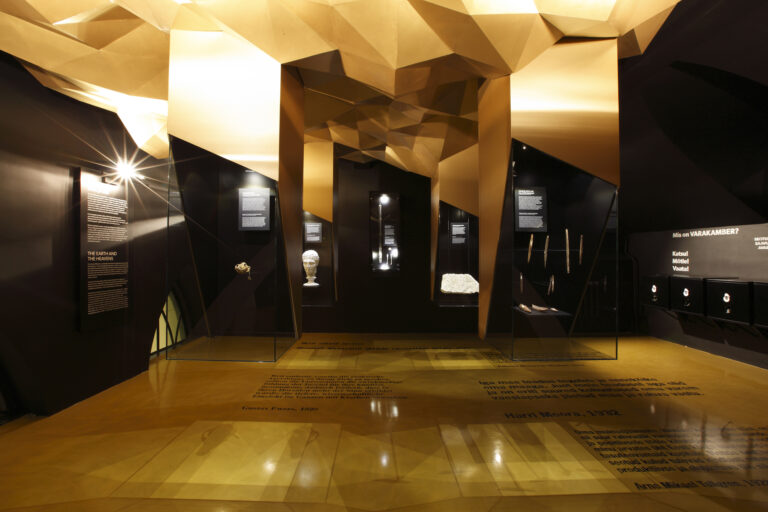 University of Tartu History Museum
Interior Architecture, Exposition
Margit Argus, Margit Aule
2012 Annual Interior Architecture Award of the Cultural Endowment of Estonia (Architecture Endowment)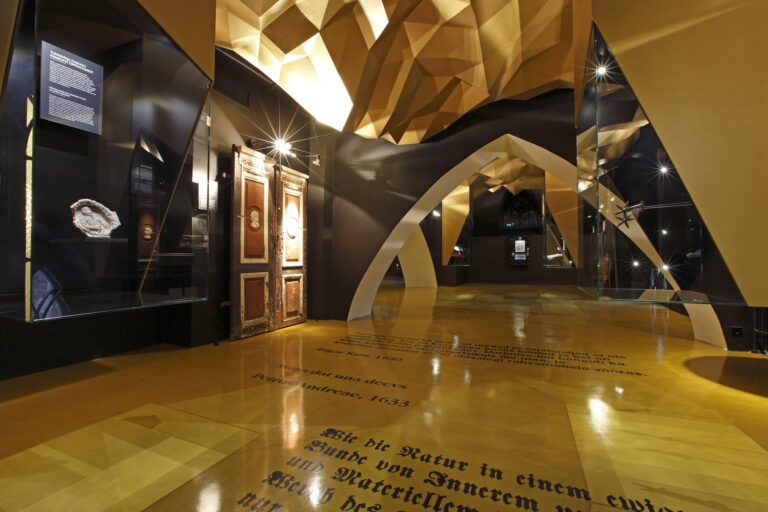 The University of Tartu, founded in 1632, has a dignified history, which is now even closer to the public, as on 6 July 2012, the University of Tartu Museum opened its Treasury of the University for visitors. On exhibit is a selection of the University's most valuable historical assets, many of which have rarely been and some of which have never been displayed before.
The design of the Treasury aims at creating an atmosphere of a chamber of treasures. The exhibition is situated in the ruins of a medieval church, which have been partly converted into an interior space by the addition of floors and ceilings in the middle of the 20th century. Hence the lancets in the room date from medieval times while the ceiling and the floors are new. The low space thus formed was boldly lowered even more by the authors. The golden suspended ceiling and display cabinets add a touch of mystery and cosiness to the rooms, where plenty of surprises await. 'The environment we created for the treasures of the University was intended to highlight their uniqueness and be as stately as the items on display,' said Margit Argus, one of the authors.
The objects are exhibited in cabinets suspended from the ceiling, creating a light, floating feeling. The golden ceiling is backed up by the black walls and the subdued, mysterious illumination. The floor features topical graphics: quotations from scientists connected with the University of Tartu, in typefaces of the respective eras.
The authors prepared and carried out the exhibition's design after winning the open contest held at the end of 2011. The technical side of the inventive ceiling solution was worked out and produced by Kaarel Narro. The display cabinets were made by John Berger Eesti.