Tartu Downtown Cultural Centre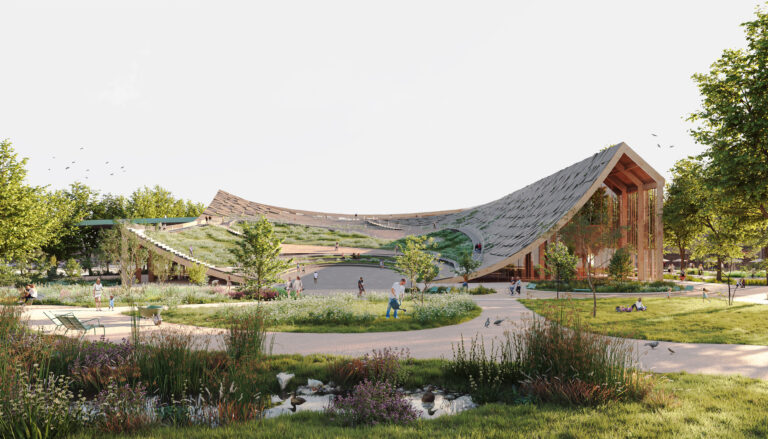 Vanemuise tn 1, Tartu, Estonia
SaFa Studio│studio ARGUS│Grindaker AS
Sami Yakhlef, Fanny Ciufo, Kristo Põlluaas, Eliise Harjak, Katariina Teigar, Margit Argus, Airiin Lehtmets, Lasse Bøtker Hansen, Amir Hassanbeygi, Tamia Guevara Pettersen
Architecture competition proposal in 2023
The architectural proposal for the competition of the Tartu Downtown Cultural Centre seamlessly blends into its surroundings, evoking the image of a fallen book gracefully resting on the earth with its curved leaves. Drawing inspiration from the site's rich history and nestled amidst the greenery by the river and old town, the goal was to create a significant cultural center that fosters a deep connection with the community and embraces nature.
The living roof, adorned with a lush garden and accessible terraces, offers breathtaking views of the city, river, and the surrounding green landscape. Inside, the cultural heart of the building houses a library, art museum, cinema, and more. The open and inviting first floor warmly welcomes visitors, encouraging them to explore and immerse themselves in the cultural offerings.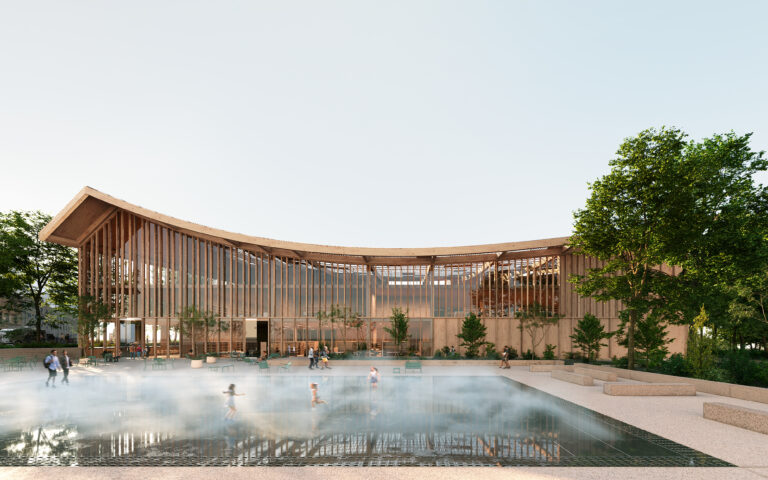 Sustainability and environmental responsibility were fundamental pillars of the approach. We integrated a photovoltaic glass roof on the urban side, harnessing the power of the sun to generate energy for the building. The green roof acts as a thermic stabilizer, effectively regulating indoor temperatures and reducing the building's ecological footprint.
The collaborative effort showcases unity and diversity, with minds from different countries creating a shared vision. The visionary project born from an international collaboration exemplifies our dedication to innovative and environmentally-conscious design, blending the past and present while embracing a sustainable future for this cherished community space.