Tallinn University of Applied Sciences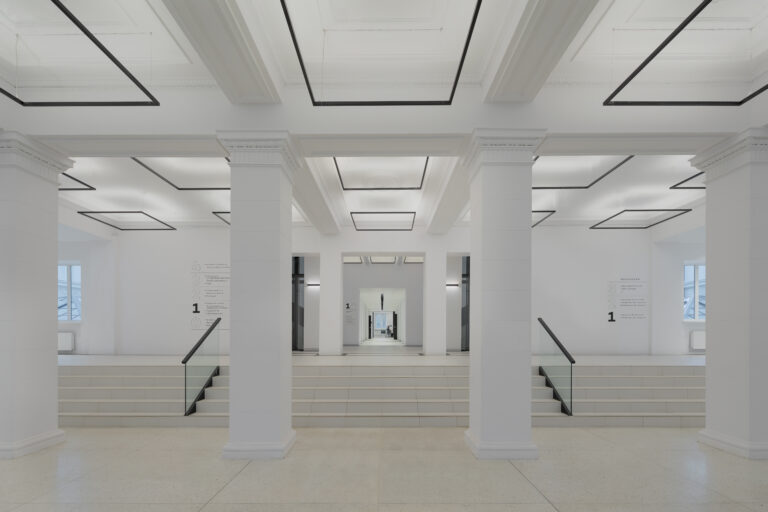 Pärnu mnt 82, Tallinn, Estonia
Tallinn University of Applied Sciences
Margit Argus, Kaiko Kerdmann, Toomas Adrikorn,
Margit Aule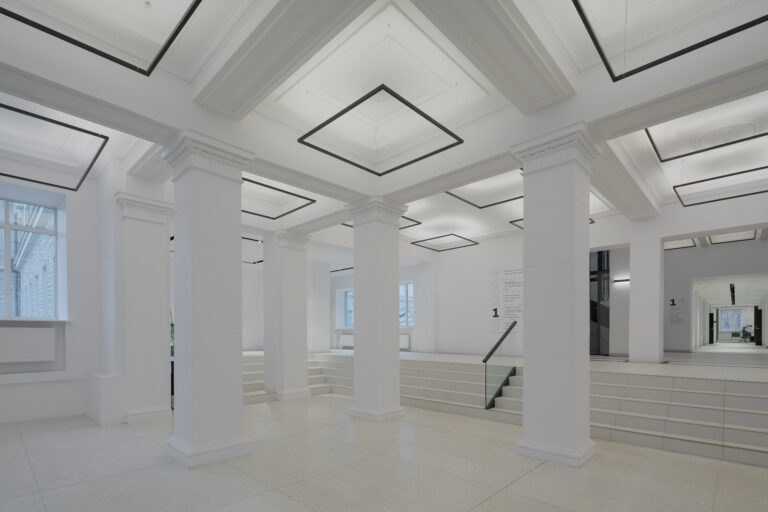 The symmetrical architecture of the building, completed in 1953 (i.e. during the Stalinist period) is stern, awe-inspiring and academic. It is a symbol of the era, a vehicle of deep ideological messages imbued with admiration of the empire, characteristic of Great-Russian chauvinism. Stalinist architecture took pains to oppose the triumph of modernism in the West. Nonetheless, the architecture of that period, inspired by neo-classicism, is also beautiful in its exuberant high-rising columns, cornices and lofty rooms.
We will preserve and bring out the grandeur of the historical interior, emphasising the important aspects. For example, we are planning to recreate the authentic atmosphere of the assembly hall and restore the details — parquet, cornices, décor, etc. — as closely to the original as possible. In contrast and alleviation to the strict architecture, we will insert modern, youthfully coloured interior elements to stand out against the historical ones.
The architecture is light-coloured while the furniture and fixtures (chairs, lamps, textiles) are rather modern, in order to bring light and lightness into the dark, serious building. This results in an integral and sensitive environment, a dialogue between the old and the new, between the massive architecture and modern minimalist contents, and conveys a message about the openness and youthfulness of the present-day university.
Following the triangular character of the university's graphic identity, we have based the design of the public sitting areas, counters and other interior elements on a triangle motif. The entrance to the building will be more visible in the city space. Rooms of different functions have been zoned by means of colours, to add freshness.