Põltsamaa Castle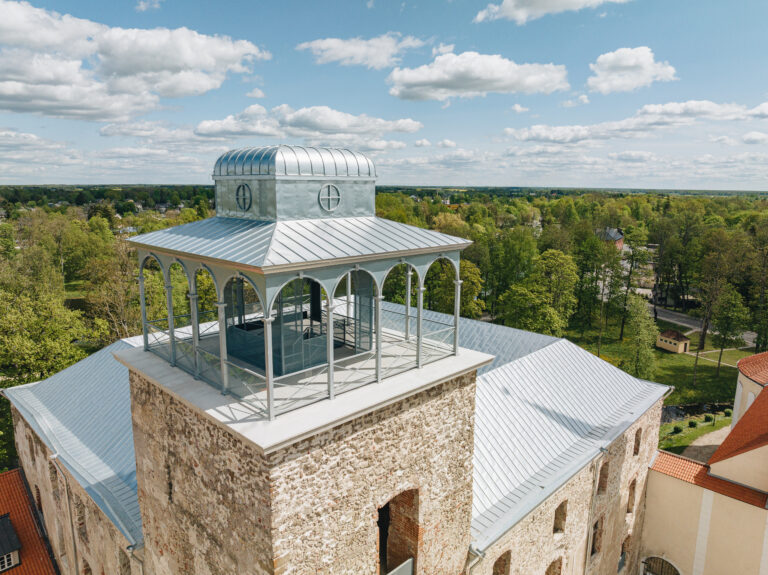 Lossi 1, Põltsamaa, Estonia
Architecture and Interior
studio ARGUS, Pult and LUMIA
studio ARGUS, Artes Terrae and LUMIA
Margit Argus, Eliise Harjak, Elo Liina Kaivo, Birte Böer, Artur Ümar, Margit Aule
2023 Annual Award of the Estonian National Heritage Board for the 'Act of the Year'
A Current Nominee for the Annual Award of the Cultural Endowment of Estonia (Architecture Endowment)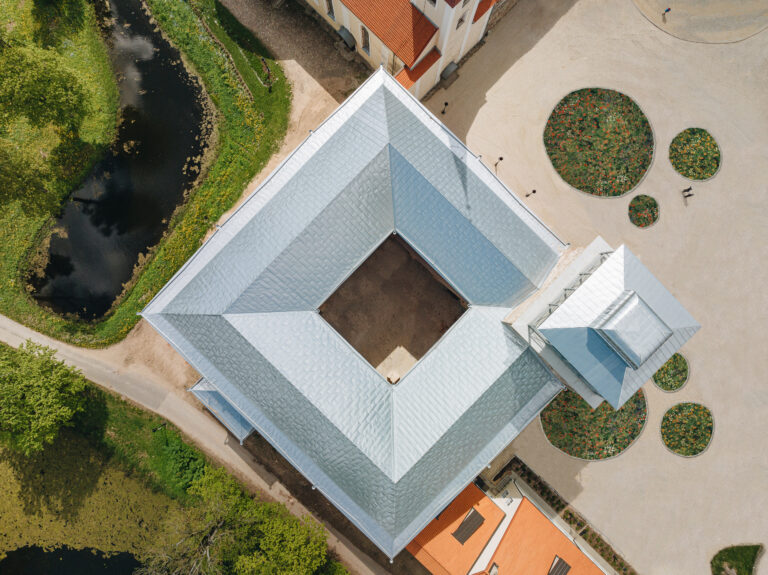 The Põltsamaa castle complex forms one of Estonia's largest and most unique architectural ensembles. The castle was built on the banks of the Põltsamaa River in 1272. From 1570 to 1578, the fortress served as the residence of the King of Livonia, Magnus, so the old convent building was converted into living and representative rooms. Repeatedly plundered, the fortress was rebuilt into a magnificent Rococo-style palace by Woldemar Johann von Lauw in the 18th century. The castle and the church were destroyed by fire in 1941, and since then, the castle has mostly stood in ruins.
During the renovation works, the convent building walls were preserved and roofed, and the tower dome was restored. The uniquely shaped concrete staircase is as open and airy as possible to provide views through the historical seven-story tower. At the top of the tower, a new steel dome with a viewing platform was built, marking the historical dome. In terms of architecture, the new additions are distinguished from the old by their gray steel tone. Corrugated metal roofs, perforated metal stair railings, and pathways create a soft contrast against the backdrop of gray limestone and red brick, while also integrating the new and old into a cohesive ensemble. The natural wood tones of the roof structures add warmth to the buildings. The architecture of the new parts is characterized by utmost simplicity to complement the dignified old architecture without drawing excessive attention: the aim has been to clearly distinguish the layers without highlighting them.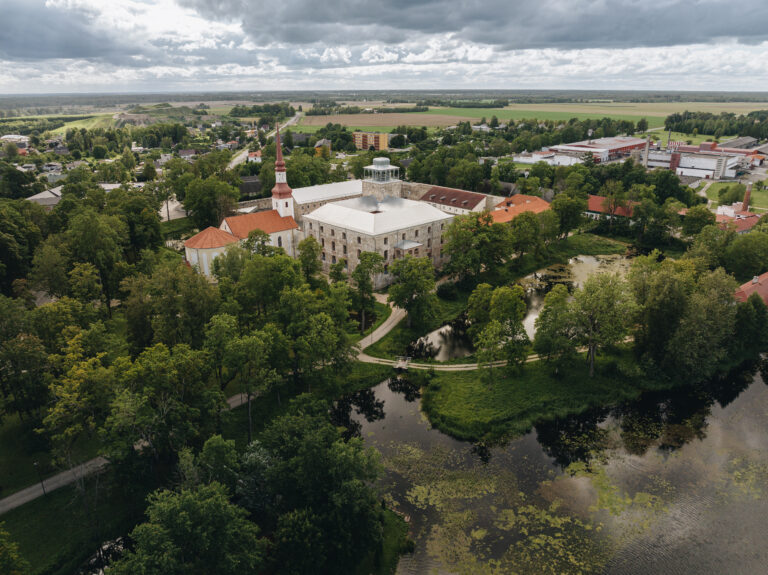 The gatehouse, which stood in ruins for a long time, has been transformed into a visitor center and museum. The museum includes a cinema hall for 70 visitors, a museum exhibition, a souvenir shop, ticket sales, and restrooms. The roof structure, based on special glued timber beams, creates a pleasant contrast against the backdrop of the black-finished ceiling.
The courtyard and open-air stage have also undergone redesign. The exterior stage is dominated by profiled zinc sheeting and grayish wood. In the courtyard, the circular green islands create a captivating contrast to the otherwise orthogonal and strict castle complex.
Historically, all the buildings were interconnected through defensive passages, and the future plans for renovating the castle complex include opening the circular walls to visitors.