Põltsamaa Castle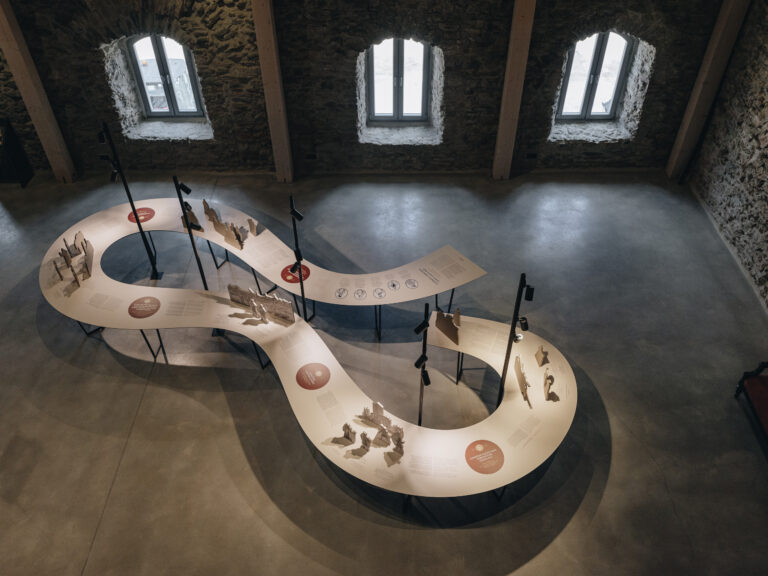 Lossi 1, Põltsamaa, Estonia
Architecture and Interior Architecture
studio ARGUS, Pult and LUMIA
studio ARGUS, Artes Terrae and LUMIA
Margit Argus, Eliise Harjak, Elo Liina Kaivo, Birte Böer, Artur Ümar, Margit Aule
2023 Annual Award of the Estonian National Heritage Board for the 'Act of the Year'
A Current Nominee for the Annual Award of the Cultural Endowment of Estonia (Architecture Endowment)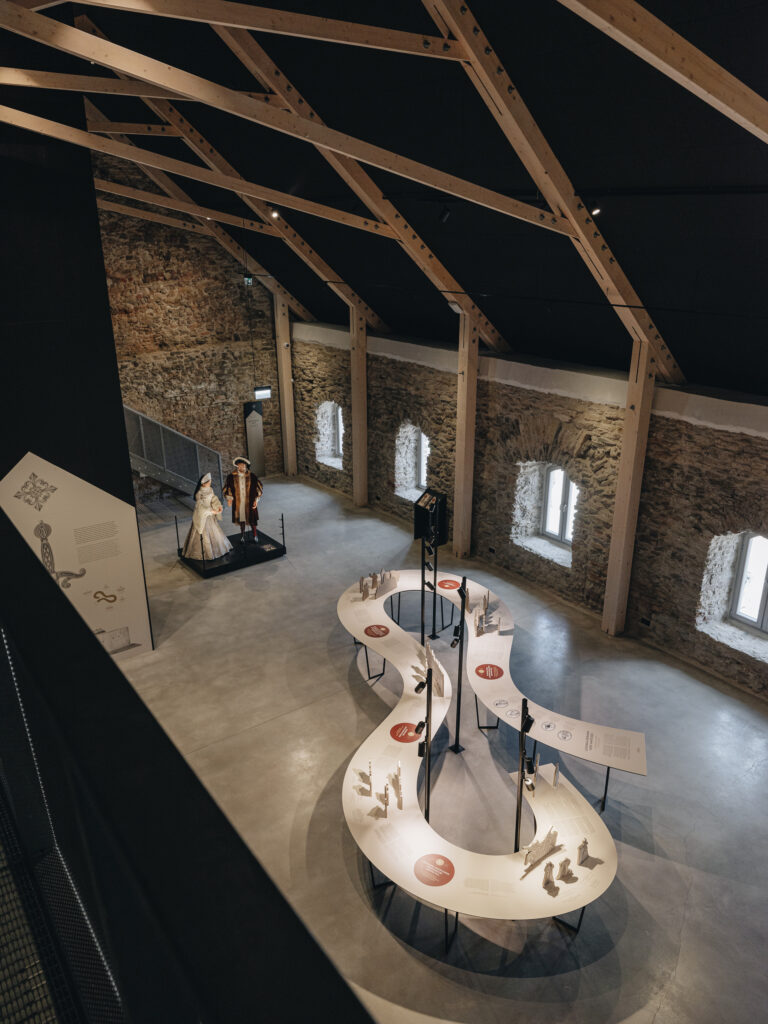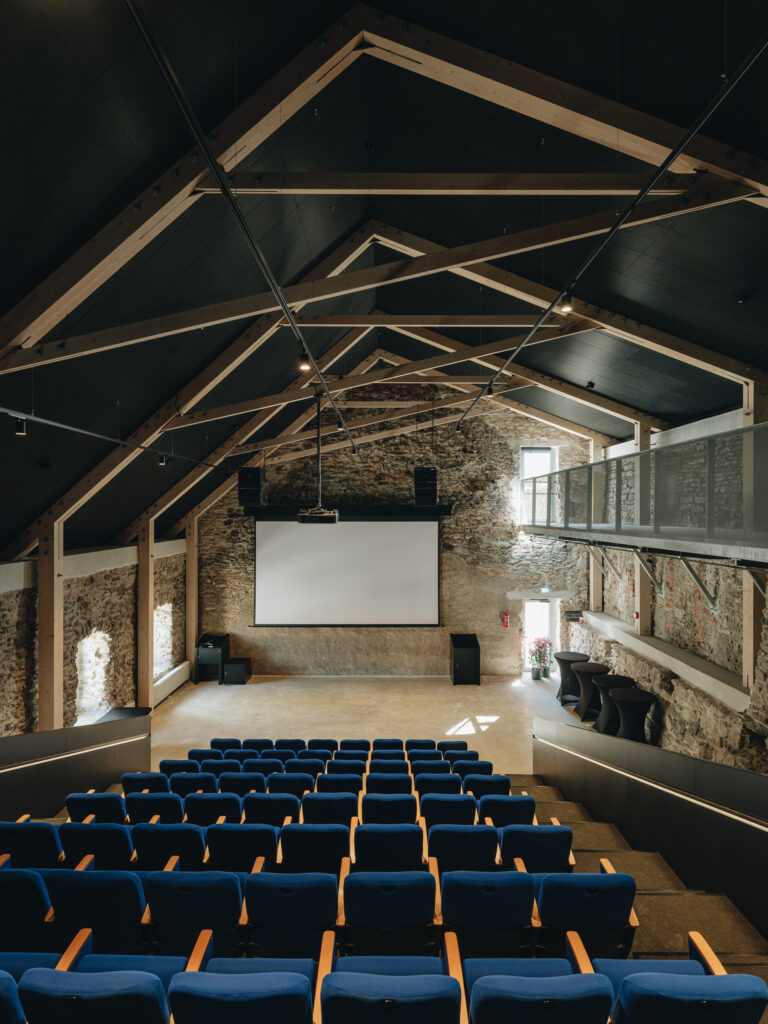 Põltsamaa castle complex is combined with several individual stone buildings connected to the ring wall. The life of the gate house began as a single-story barn. In the late 18th century it was turned into a two-story building for the Master of the Castle. Until recently, all that remained were the outer walls standing as ruins without a roof for the last 80 years. Only fragments of the building had been preserved. Built against the ring wall, the gate house is made of limestone, boulder rocks and bricks. 
Turning the ruins into a visitor center heralds the new phase in the gate house's life and poses the first encounter with the castle's guests in Põltsamaa. Visitors enter the castle through the center of the gate house. The historic walls have been carefully cleaned and restored. A visible wooden structure supports the new asymmetric gable roof. The two wings of the gate house are individually accessible through wide, welcoming openings. Each wing has central L-shaped stairs.  
With a net floor area of approximately 800 m2, the museum building hosts an information center with ticket office, souvenir shop, toilets, cloakroom and office. The five large and small exhibition rooms introduce the history of the castle complex and serve as an extraordinary stage for events: a large and spacious hall with elevated lounge chairs and a small kitchen can be used to watch a movie, hold seminars or other events. The open floor plan of the upper floor provides view and access to the gallery, which can be connected to the future passage way along the castle's ring wall.  
Interior finishing materials and lighting are added in an unobtrusive and modest way to highlight the historical walls and the importance of the exhibition. The inserted materials are timeless and durable – wood, steel and concrete. The black colour of the partition walls and ceilings make them appear almost invisible. Modern wooden windows bring light inside and keep the cold out. 
A roofed stage in the southeast corner of the castle's ring wall adds to a unique visitor experience during open-air events. The self-supporting structure is made of steel and concrete, covered with galvanized steel-sheet in connection with dark wood. By that it creates a visible and strong link to the other modern architectural additions in the revitalization project.