Heino Eller Tartu Music College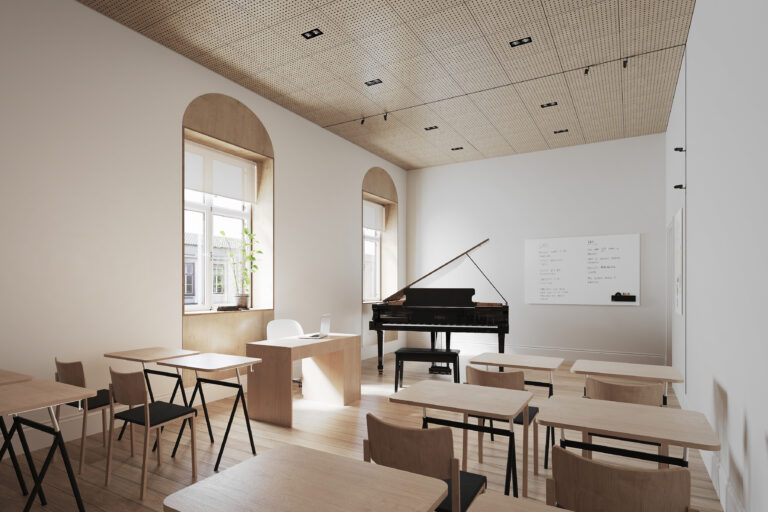 Heino Eller Tartu Music College
Margit Argus, Hanna Loora Arro, Mariia Koroleva
Interior Design Competition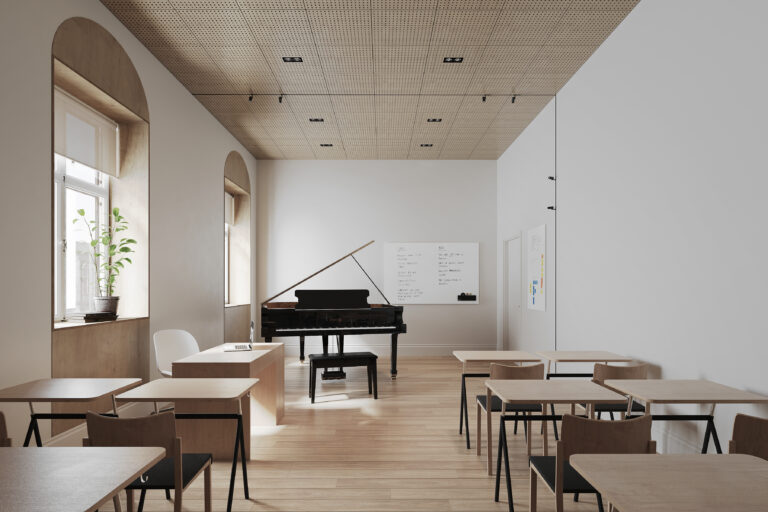 The purpose of the competition was to find the aesthetically and functionally best interior design solution to bring together the two historical buildings of the music school while matching the new third building.
Our project is taking inspiration from the existing school buildings. The solution combines clear modern interiors with the historical exterior. We use natural and light materials to create a cosy and comfortable atmosphere in classes and corridors while supporting music studies. In addition to the aesthetics, a lot of attention goes to creating acoustically great spaces by using acoustic panels, wooden cladding or certain fabrics.
There are soft upholstered study nooks between the existing columns of the building. The nooks are of different sizes, so students can choose between spending time with others or alone.