Estonian Embassy in Moscow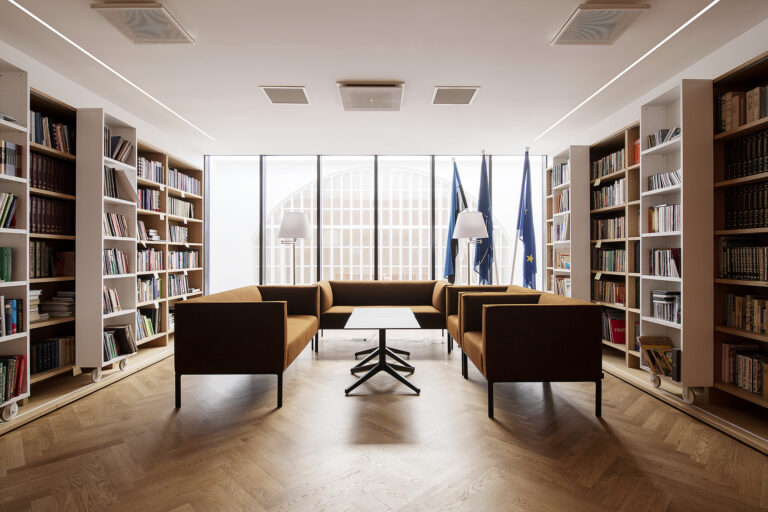 Malyy Kislovskiy pereulok 5, Moscow, Russia
Estonian State Real Estate Ltd
Interior and Architecture
Margit Argus, Kaiko Kerdmann, Toomas Adrikorn,
Margit Aule
2019 Annual Award of the Cultural Endowment of Estonia (Architecture Endowment)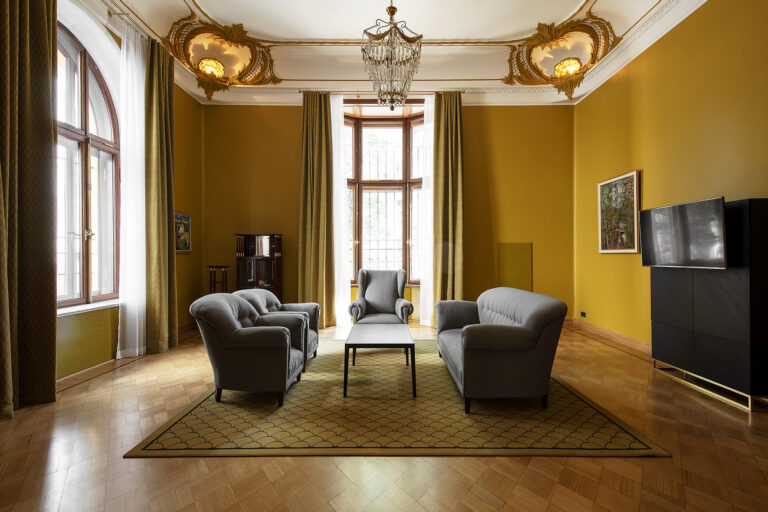 The building of the embassy in Moscow is unique for the Republic of Estonia. It is historically Estonia's first ever embassy building and also the only one that has been continuously connected with Estonia for 85 years. The complex is made up of two clearly distinct sections.
The building that faces Malyy Kislovskiy pereulok was designed in 1903 and completed in 1906 for Vladimir Dumnov, a well-known publisher and bookseller. The interior of this city mansion, built in the early Art Nouveau style, features richly decorated eclectic and early Art Nouveau elements; the original crystal chandeliers, stuccoed ceilings and marble fireplaces are preserved. This stately building will accommodate reception areas and representative rooms.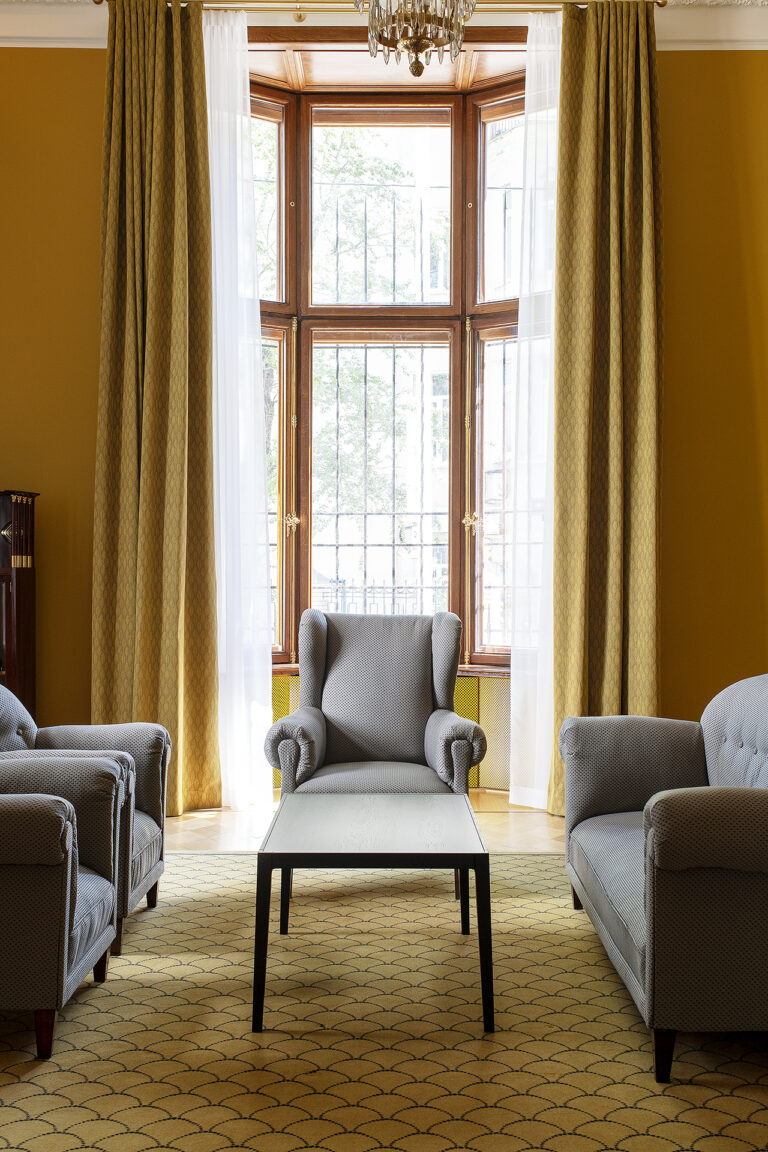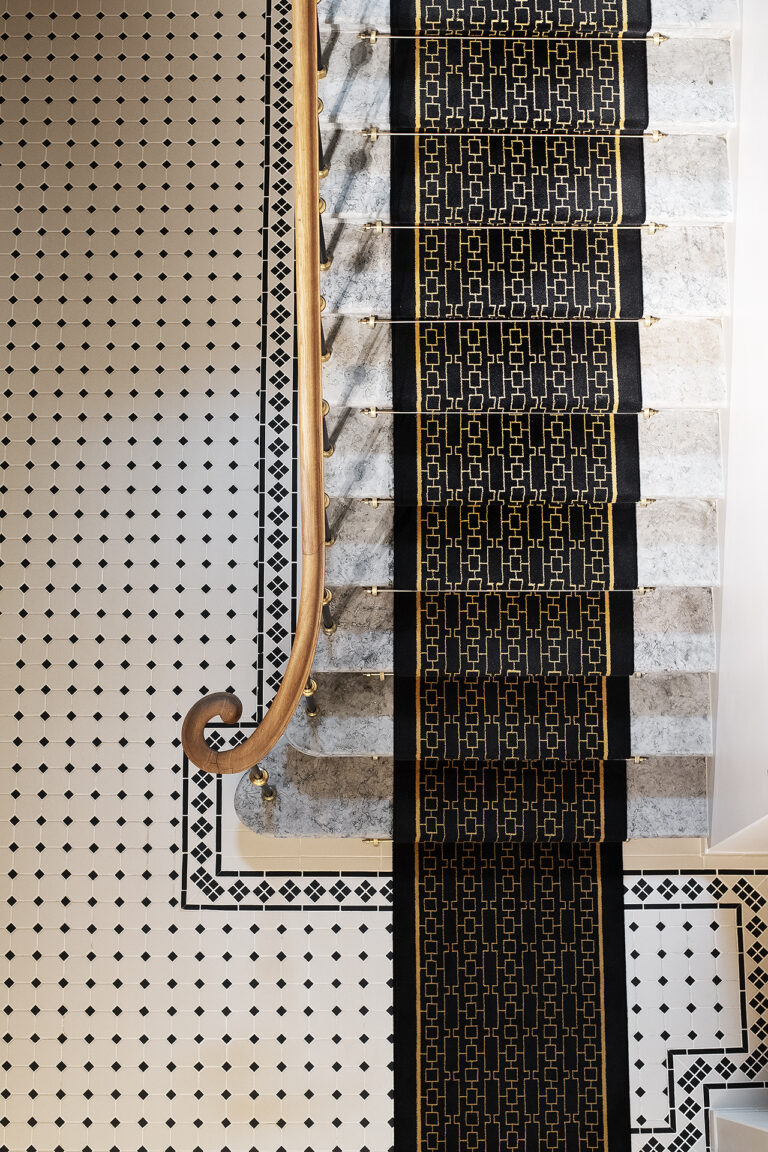 The numerous art gems and furniture preserved in the building are like a cross-section of the embassy's history, which will be thematically reflected in the interior design in the form of different environments where period details serve to represent former systems of rule and social circumstances. For example, it is possible to piece together stylistically authentic rooms here on the model of those of the early days of the Republic of Estonia or the era when Estonia was part of the Soviet Union. A playful approach of such kind will result in narrative rooms that can respectfully exhibit the preserved furniture and works of art while meeting the requirements for a modern working environment. The truly festive and beautiful ballroom is used every year to host a great Estonian Independence Day reception with nearly 300 guests.
The extension annexed to the historical building towards Kalashnyy street was designed by EKE Projekt architects in Estonia in the 1970s and completed in 1982. This section of the complex was formerly used as a hotel. The new design will convert it into office rooms.