Estonian Embassy in London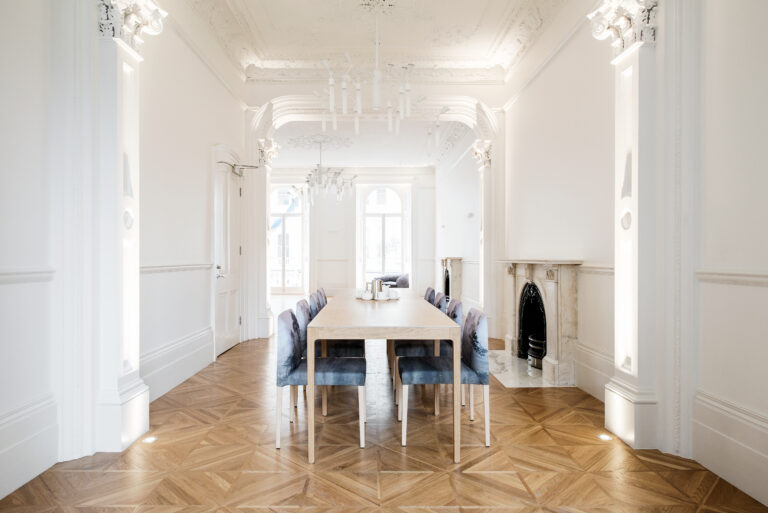 44 Queens Gate Terrace, Kensington, SW7 5PJ London, United Kingdom
Estonian Ministry of Foreign Affairs
studio ARGUS│Margit Argus, Margit Aule, Kaur Käärma
Annual Award of the Architecture Endowment of the Cultural Endowment of Estonia 2016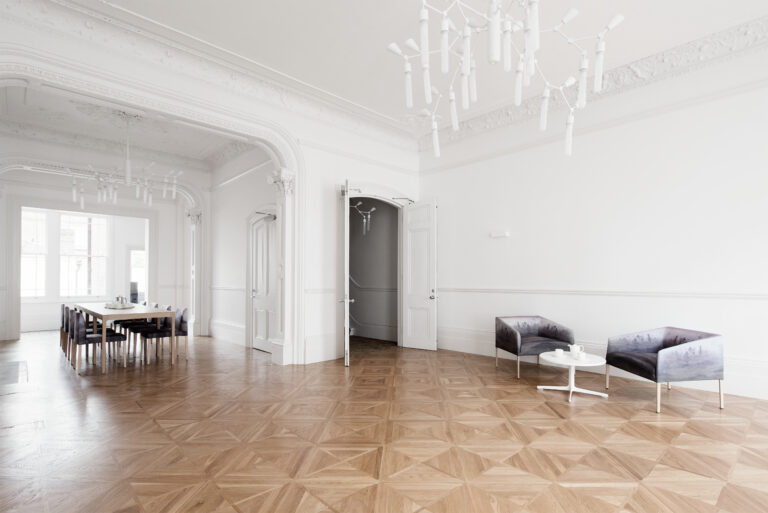 Estonia is a country of wetlands, lakes and forests. Pristine nature is apparently the purest force that connects us and ties our origins together.
This Embassy is a small piece of Estonia in the centre of London, and the primeval landscapes of the interior are like a letter from home. The peat bogs on the walls, chairs and carpets, the thicket, and birches hidden in the chandeliers are Estonia's language, which needs no translation.
The neoclassical house we are in was built in 1857 for residential purposes. Many elements of the interior date back to those times: the cornices, décor, fireplaces, doors. In 2014–2015, this beautiful building was remodelled.