Bank of Estonia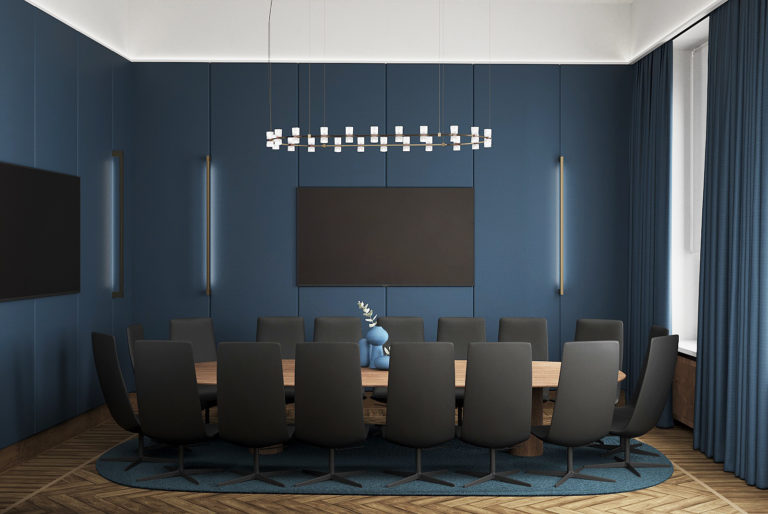 Estonia pst 13, Tallinn, Estonia
Anet Lukas, Marit-Brit Tamme, Maria Uiboaid, Agota Maziliauskaitė
Margit Argus, Katariina Teigar, Kadri Kerge, Maris Kerge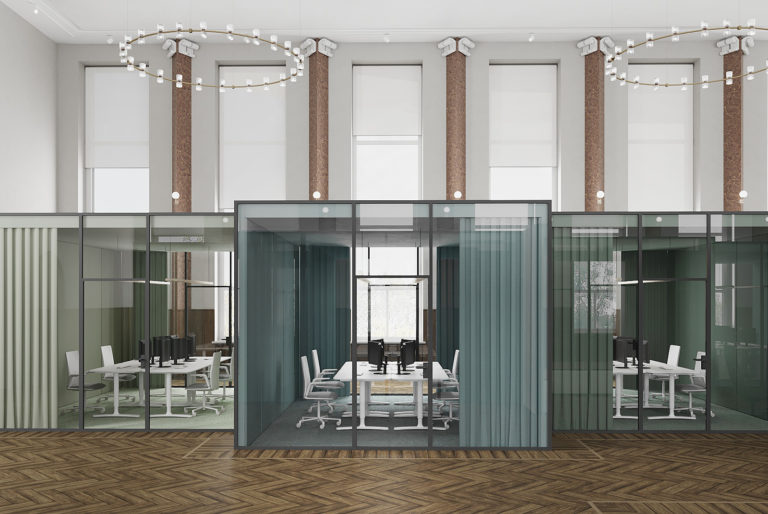 Studio ARGUS is rethinking and designing the historical bank hall of the Bank of Estonia. The quarter of the institution, located in the heart of Tallinn, consists of buildings originating from seven different periods. The functionalist building of the bank hall, designed by Eugen Habermann and Herbert Johanson, was built in 1935.
At first, the about a century-old space functioned as a spacious partitionless hall. Nowadays, when the meaning of a bank is shifting into an information coordination centre, the architecture of the service space must change.
Studio ARGUS interprets the design of the new bank hall with visually and acoustically secure office cubes. The offices with four workstations are slightly shifted relative to each other. The workspace alternates with small seating areas and the necessary by default – the general ways of transit. The designers combine the laconic design of the cubes with the modest functionalist decor and lights.
The design of the bank hall is based on the winning design of an architectural competition in 2022. Our designers supervised the work of the winning authors – interior architecture students of the Estonian Academy of Arts.